so since i actually wrote a real blog post in may, i:
missed the SERC race in ducktown in favor of a
5hr pisgah ride
instead
spectated the
burn24 in wilkes (and announced my return in 2012)
kind of got it together for massanuttan HOO-HA! not pro
had a few weeks of inactivity/lack of motivation/rain/etc
rode some prototype tires
got some landscaping done - thanks matt H & darcy
got it together for the AMBC magic cycles race at beech mtn
cheered for darcy - she won. everything she's done this year... teacher of the year, valdese Tri, westside Y tri, sevierville Tri, you get the idea
then it rained and got muddy and i was slow
and had our 3yr anniversary =)
so we kayaked on the new river. thanks
Rivergirl
then july 4th weekend we camped with friends (and dogs)
didn't ride bikes. then started again. this week i
did a 4hrs ride previewing ~35mi of the
iron MTN 100k
course
and a tuesday night ride,
no not reid's route
along with an easy rocky knob mtb ride. haiku here:
morning rocky knob
laps. super sweet flow and rocks
together as one.
that brings me to tonight. darcy is away with her girl friends at the beach, and i'm 'watching/listening' to le Tour. looking forward to sunday 'racing' the iron Mtn 100k but more importantly excited about taking darcy to crested butte in one week - hopefully riding the 401 trail: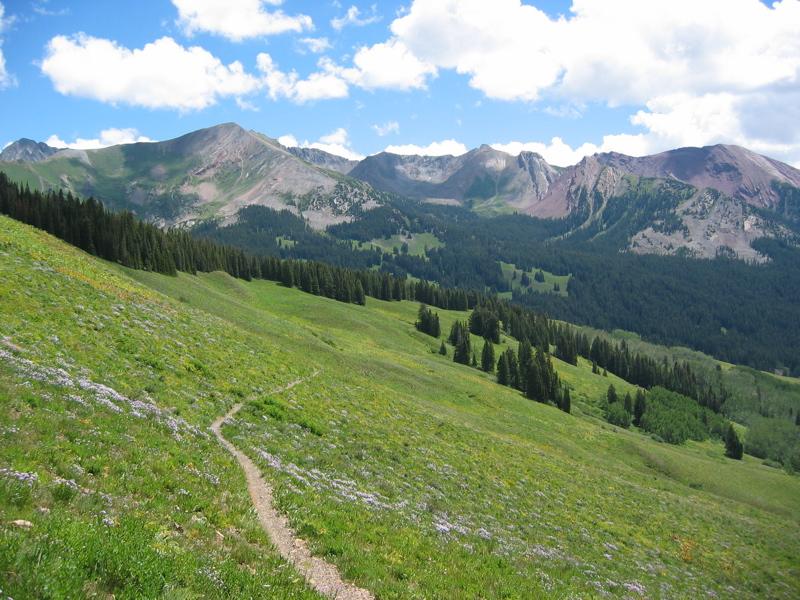 thanks for reading. jg